About Us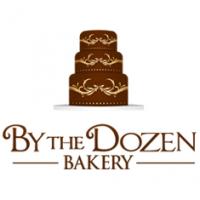 It all started back in 1954, when my parents opened a Spudnut donut shop. They prospered through the 1960's and changed the name to Donutland. After many years and some life changing events, I found myself involved and working for the family business. Who would guess it since my degree is in Law Enforcement. A few years later, my father retired and we moved to our present location on North Second Street in 1994. We changed the name to By the Dozen because it reflected what we were, we were well known for a large selection of great-tasting donuts. The business grew and evolved into what we are today, a family-owned, local bakery that cares about its customers.
We are one of the few retail bakeries left, a testament to our friendly service and care. We are also one of the only bakeries where customers can get custom cakes . They bring their ideas in to us and we will create the perfect cake for the occasion, that tastes as great as it looks! Also unique to us is our wedding showroom. No other business in town has the selection of different types of wedding cakes on display as we do at By The Dozen. We love when a bride comes in and leaves knowing she'll be getting the wedding cake of her dreams.
The business evolved to what it is now based on customer demand. We have found a niche in the business that a grocery store or big chain supermarket cannot fill. We are still very well known for our donuts, cookies, and various other pastries, but our focus lately has been creating custom cakes for all occasions. With weddings, graduations, birthdays, corporate parties, and all sorts of other celebrations, we want to be the place you trust for all your bakery needs. We love and take pride in what we do. There is no greater satisfaction than when a customer is thrilled that we have made their occasion memorable.